updates:
o7.24.o5
sorry for the lack of updates for almost 2 years.
i don't know when i'll be updating this site next, so please go to my nifty Art Livejournal which i will update, from now on, with works in progress and notification when i update my DevArt with new pictures! thanks :P if you have a LJ, add me, as i will probably be changing the journal to friends only in the future!

12.o5.o3
new art in the illustration section: 2 cgs and 1 gift out. :D
11.28.o3
"new" art in the illustration section. you can even buy it on a nifty shirt! (GOOOO!)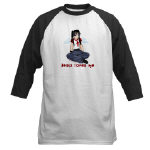 11.11.o3
rabbit man layout uploaded. illustration gallery up to date. finaaally. :D YES!